I personally dislike the idea of traveling and vacation to another area. When traveling, I don't know the area around me, which makes me feel uncomfortable. Traveling to another area for a certain amount of time also takes a long time to plan. Traveling and vacations should be done a few times a year to persevere their value as a break from work. The idea of staying around the place which I feel familiar with sounds better to me.
---
Places to Go
One place I would like to go is Moscow. Moscow is the largest city in Russia and has many travel destinations. One of these destinations is the Red Square, it is holds a lot of historical significance in the whole of Europe. Another area in Moscow I want to visit is the St. Basil's Cathedral, it located in the Red Square and has a unique roof style. Lastly Moscow has the Lenin Mausoleum, it holds the body of Lenin which was put on display in 1924 and it is free.
Another place I would like to visit is Warsaw. Warsaw is the capital of Poland and home to 1.8 million people. In Warsaw lies the Warsaw Uprising Museum, which shows the grim history of Poland during WW2. Another place in Warsaw is the St. Anne's Church, it is the oldest building in Warsaw, being constucted in 1454. Lastly Warsaw has fewer tourist than many other cities, allowing there to be few people to compete with for sightseeing.
Lastly I would like to visit Berlin. Berlin is the capital of Germany and home to 3.7 million people. Berlin has the Reichstag, a widely known historical landmark which holds a viewing dome. Another interesting sight in Berlin is the Deutshes Historisches Museum, it holds Napolean's hat from the Battle of Waterloo in 1815. Another interesting museum is the Topography of Terror, it was the former headquarters of the gesapo and SS police during WW2.
---
Where I Have Gone
In Missouri I have been to few places, mostly at home. I have been to the waterpark, Boston, Lake Wappapello, and Saint Louis. Boston was a while ago so I dont remember much about it. The waterpark is just sad because it is closed all the time. Lake Wappapello was just filled with bugs and Saint Louis is the same thing everytime.
Most of my time was spent at home or at the restaurant. Home was the same thing everyday, eating, sleeping, walking outside and seeing a furless deer creature running around on all fours. The restaurant just consists of prepping the green beans, which was fun, and working at the front. The most interesting thing was probably a chicken that managed to get itself in the parking lot and had to be removed. A couple went outside with permission from the government to capture it.
During our time in Lake Wappapello we just fished. These fishing trips were fun until the bugs come out. I caught one fish during all the time over there, it was a catfish. My brother however only caught turtles, three times in a row. It was just sitting and relaxing, which would be nice without the bugs, in silence with or without another person across the river.
Me and some family members would sometimes to to Saint Louis. We would go to Saint Louis to pick up Chinese New Year supplies and snacks. We would go to this asian grocery store and pickup fish, crabs, and other things. One time we managed to get to the Saint Louis Arch and go up it, it was decently fun. I think Saint Louis is fun to go to once in a while.
---
Photoscape
Photoscape is an unique program. Photoscape is a very beginner program that can do many things and comparible to Microsoft Paint. With it being a beginners program it lacks many features you wish that you can have. It is greatly out-classed by programs is Photoshop, Gimp(Free), and some others. Photoscape with less power has the same messy interface as these better products. I think Photoscape is an ok program.
Photo 1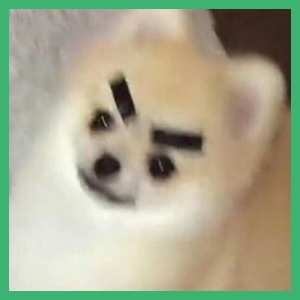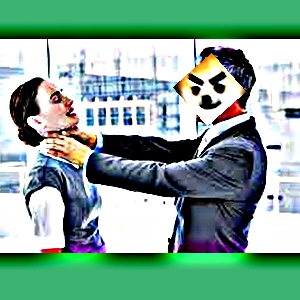 I used two features of Photoscape to edit this image. The first function I used was cropping using the 1x1 size. By cropping the face of the dog, I was able to put it on another image of a man from a stock photo. The other tool I used for this was sharpen at 500%, to give it that terrible photo effect. I think this image was a great success and shows what Photoscape can do.
Photo 2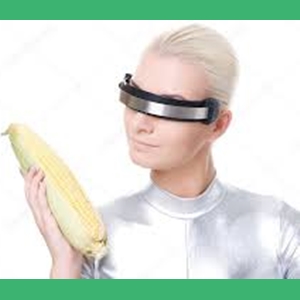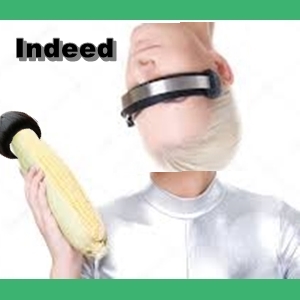 On the second picture, I used the three different tools. The first tool I used was the crop tool, it allowed me to turn the women's head upside down. The second tool I used was the icons tool, it allowed me to add hair to the corn on the cob. The last tool I used was the text tool; using this tool, I added the word "Indeed", which had it more surreal. I personally found the first photo to be more funny and this one more surreal.
---
©Jaron Shi, 2021